testimonials
We take our customer relationships seriously and do as much as we can to keep them healthy.
Below are two "word clouds" which represent the words used in a customer's reply to a recent survey.
The size of the words represents how often they crop up in the replies. Click on the clouds to see the full text detail...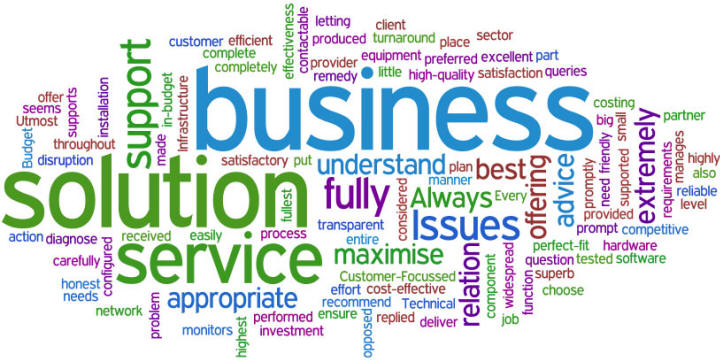 ---
Survey completed in 2008 by the Director of Publications of a major Irish publishing company:
Survey completed in 2008 by the Managing Director of an Irish IT training company: